I present to you part two of my quick snapshots during set-up of the Lauritzen Gardens Antiques Show! The dealers are truly incredible and it is so exciting to have them back in Omaha. We are so lucky!
I love nothing more than strolling through and chatting with the dealers as they unpack and set up their beautiful booths. It was especially wonderful to see everyone in person again ~ even with masks!
Here we go!
Jayne Thompson's booth is always pristine and special, and this year is no different. When I saw this incredibly gorgeous tangerine colored vessel, I just melted.
The antiques are amazing, no doubt, but loved their wallpaper too!
Next up, my great friends at Barley Twist!
Would love to fill these with flowers in my kitchen!
Schorr & Dobinsky
This, friends, is my favorite thing at the show. I will be first in line when the shopping begins!
From Birdsall Haase
Look how gorgeous from Imperial Fine Books & Oriental Art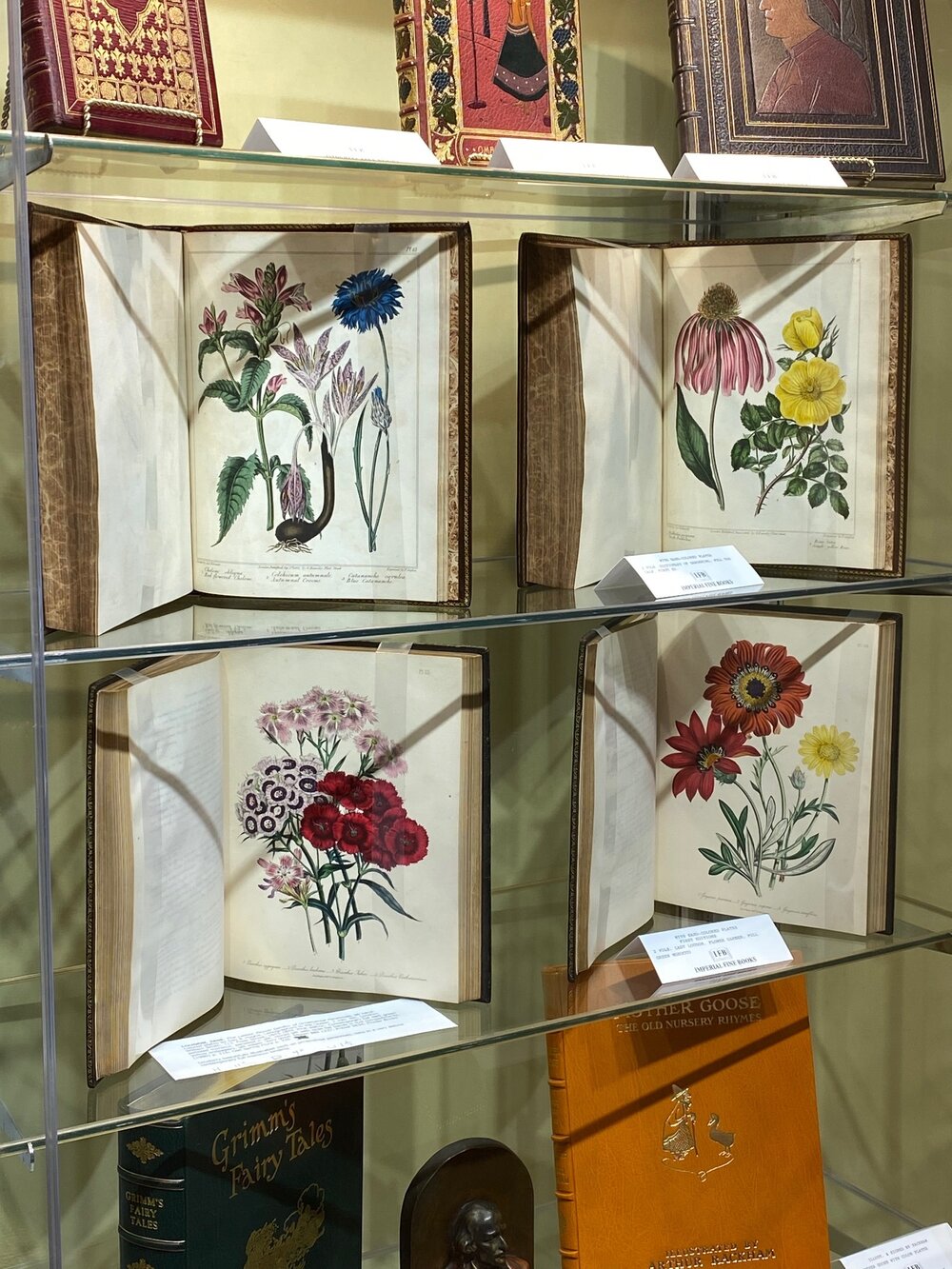 This pair is INCREDIBLE!
Adore this chicken! Always love to see what our friends at Arader Galleries bring to Omaha.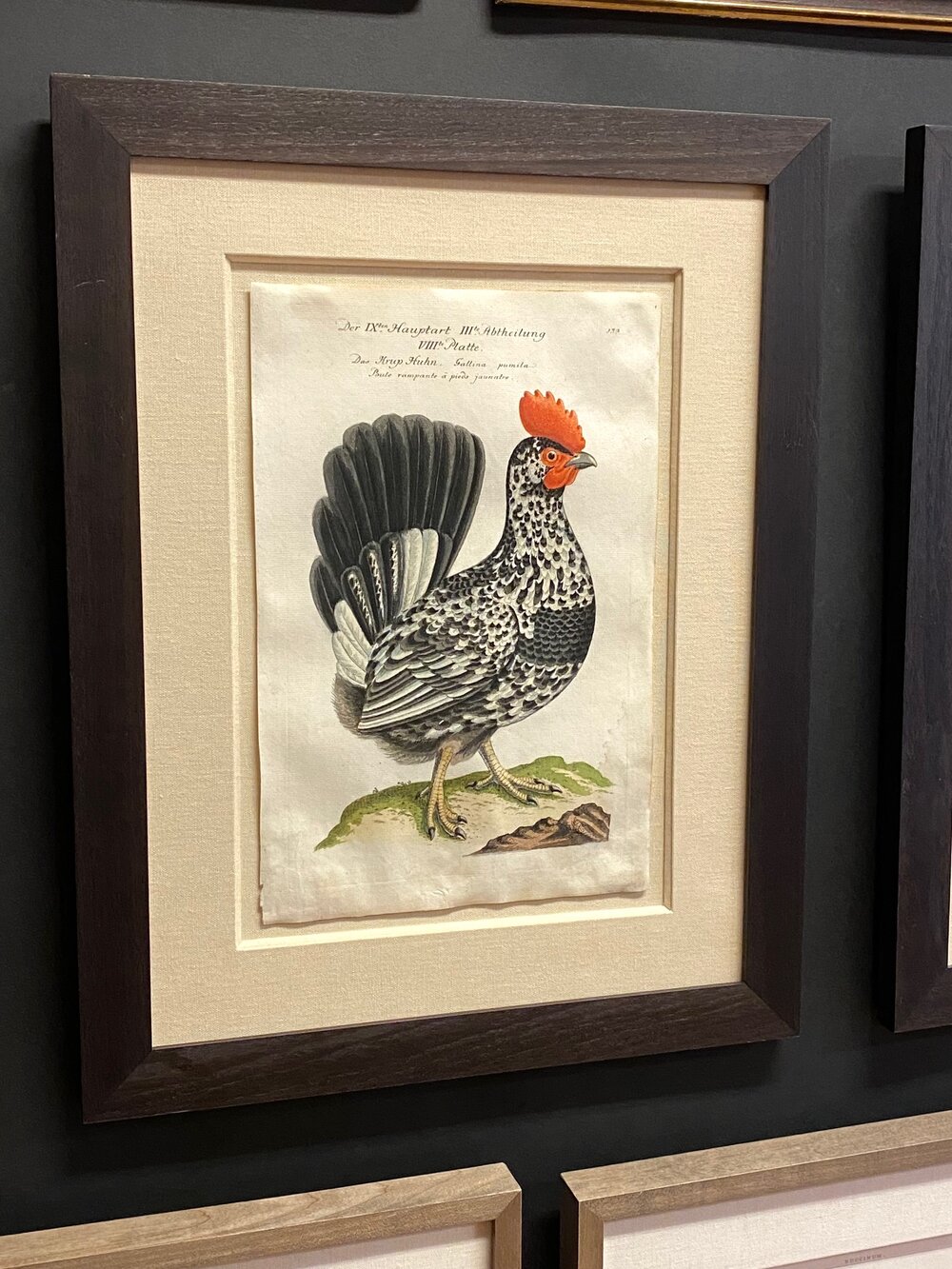 A better shot of my fav painting at Kelleher Fine Art!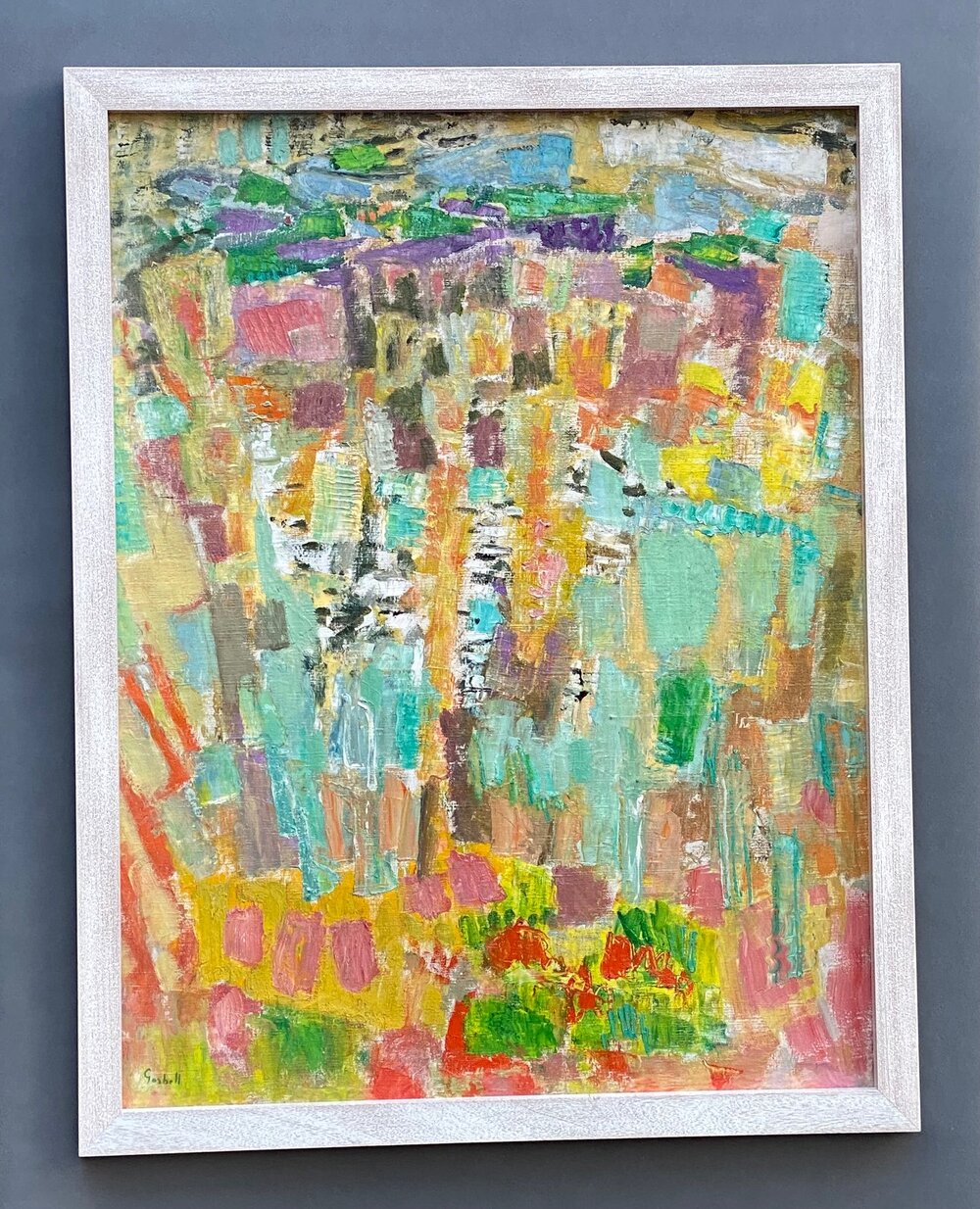 Lotus Gallery has a larger booth this year, and it's full of beauty!
Here are a couple favorite jewelry pieces.
Look what's inside this box from Roberto Freitas! I don't know which is prettier, the inside or out!
This planter from Thomas Fortner is to die for!
Love the colorful candies at Anthony Scornovacco's booth and that silver piece is incredible!
Check this bad boy out!
This painting from Trace Mayer is really wonderful. The crusty texture and movement of the paint is fabulous. that tree she's leaning against is magical.
Museum bees have come a long way!
This strawberry basket from Greenwald Antiques is the sweetest!
To my friends who love shopping for a handbag, Greenwald has two full cases!
Sorry about the glare on the glass, but FYI the top left navy birkin is ostrich, the second in lime green is wow, and the grey on the far right is perfection.
I love the Lauritzen Gardens Antiques Show!
---